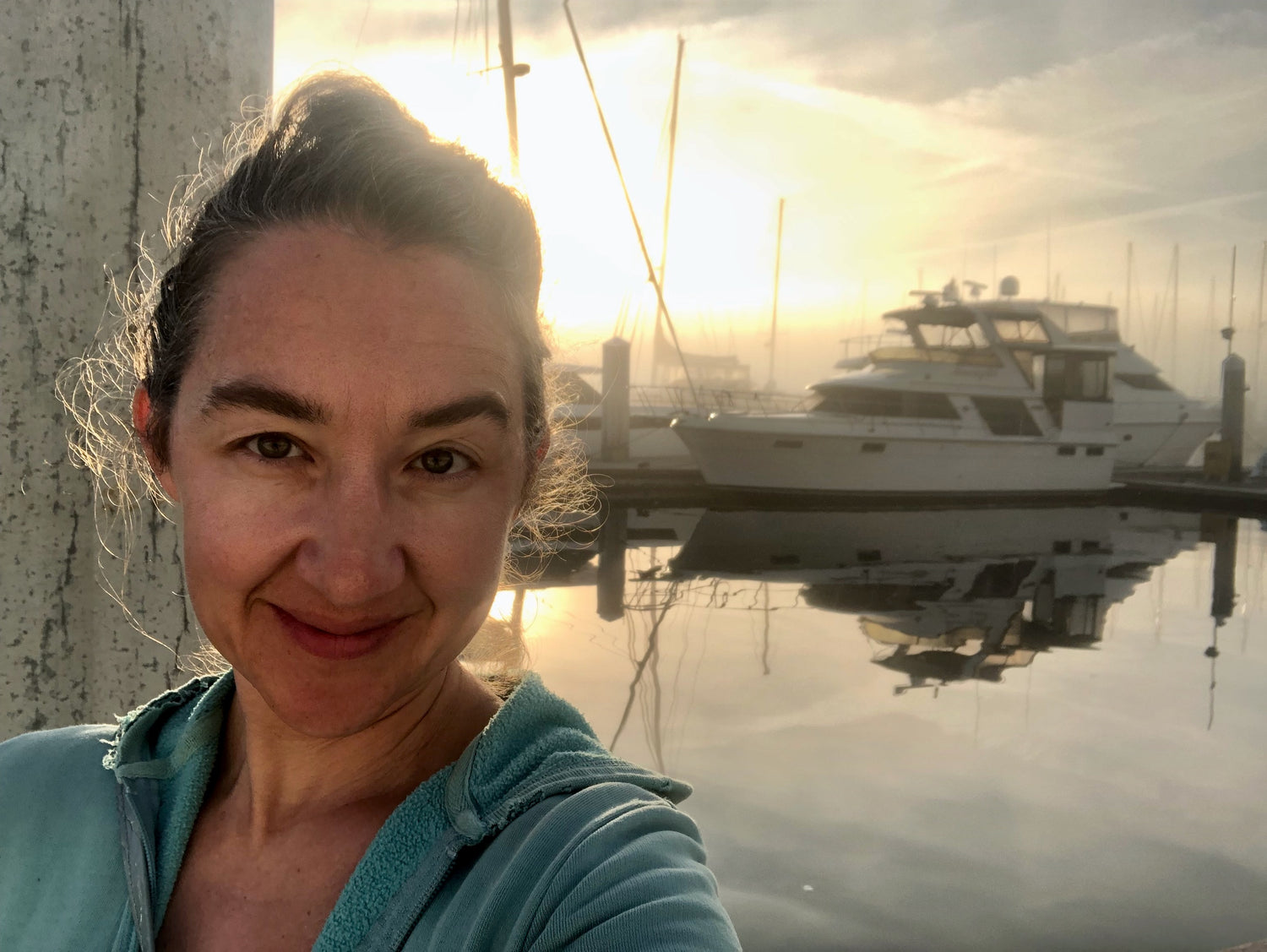 High Tides & Good Vibes
I live aboard my boat, * Morningstar *, in St Augustine Florida. Crafting one-of-a-kind jewelry and malas/prayer beads inspired by my travels and nature.
Life Aboard
Notre Loup

Loup is a rez dog and natural boat life lover. He's transitioned perfectly from Telluride, CO to St Augustine. He is the epitome of awesome, our favorite onboard feature.

La Cuisine/Our Galley

We do have a fully functioning galley/kitchen onboard. It's equipped with a very close to full size fridge, two electric burners, instant pot, an air fryer/convection oven, toaster, & espresso machine. :)

Mon Amour

Steve/Bobeve/V-Neck/SRT/Rog. A most talented singer/songwriter, musician, elephant handler, chef extraordinaire, creator of happiness and calm, your FAVORITE bartender, my favorite human in existence.
Why do I wear jewelry?
To Stay Connected

The majority of the jewelry I wear was gifted to me. It reminds me of the love, support, and memories I share with my loved ones.
To Stay Grounded

I favor large gemstones set in sterling silver. I choose to wear turquoise, labradorite, and moonstone daily. The properties of the minerals carry meaning for me.
To Be Reminded

When I need a reminder to stay calm and fearless I wear or carry prayer beads or malas. Having the beads visible helps to keep me in the present moment.
Ethos

Exceptional Customer Service

Connection

Gratitude

Authenticity

Self-Empowerment

Love List

All Things Water

Dogs

Humor

Sparkly Stones

Gemstone Lore

Find metaphysical crystal guides at

your intuitive guide to crystals & stones.